---
WSUTA Conference 2017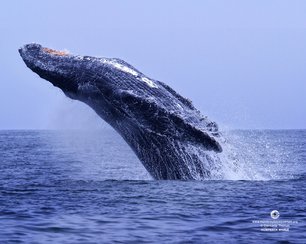 WSUTA CONFERENCE 2017
October 2 - 5, 2017
Embassy Suites Monterey Bay
1441 Canyon Del Rey Blvd,
Seaside, CA 93955-4729
(831) 393-1115

www.embassysuites.hilton.com

2017 Conference Registration Form
We celebrated our 30th anniversary.
Western States Utility Theft Association is very happy to announce we are going to the central California coast city of Monterey,
October 2 - 5, 2017.
With work hours cut, job losses, price increases, and businesses facing closures, utilities may experience an increase in theft as some customers might choose to take unrealistic and illegal measures to get more for less. It's with strong efforts and knowledgeable staff working towards catching and eliminating theft, that the revenue stream from utility sales can remain stable and on track with production, ensuring that rates stay as low as possible for as long as possible. How can your business afford to not attend?
It's our responsibility to succeed in this effort by providing informative, relevant, and useful presentations and discussions to our membership. We're working on bringing in presenters covering a wide range of topics of concern for all utilities.
The registration cost is $400.00 which includes two and one half days of conference presentations, lunches, and a Tuesday night Vendor Reception.
A one day registration is $150 and includes lunch for that day.
The Embassy Suites Monterey Bay Hotel is providing us with group guest room rates of $179.00 per night which includes breakfast and happy hour . Click on the link for easy WSUTA guest registration.


www.embassysuites.hilton.com

Please make hotel reservations by September 13, 2017 for the reduced WSUTA rate.

After September 13, the reduced rate for Embassy Suites ends.
They will honor the reduced rates if the reservations are done over the phone.
Please contact:
Andrea Chamblee
| Group Rooms Coordinator
Embassy Suites by Hilton Monterey Bay-Seaside
(831) 241-9116
Andrea.chamblee@atriumhospitality.com
embassysuites.com
We're excited about bringing you this conference and look forward to our past members, new members, and all the many vendors joining us once again. Stay tuned to the website.
2017 Conference agenda.

If you have any questions, feel free to contact any one of us from the website.
www.wsuta.org
---

WSUTA accepts credit card payment for
registration
!
Registration costs $400.00 per registrar.
All registrations include a WSUTA membership and are non-refundable.
Group reservations, please submit a
Registration Form
for each individual. Please make checks payable to: WSUTA.
Please remit payment to:
Western States Utility Theft Association
c/o Jim Peterson
Portland General Electric
3100 NW Industrial Street
Portland, OR 97210
---